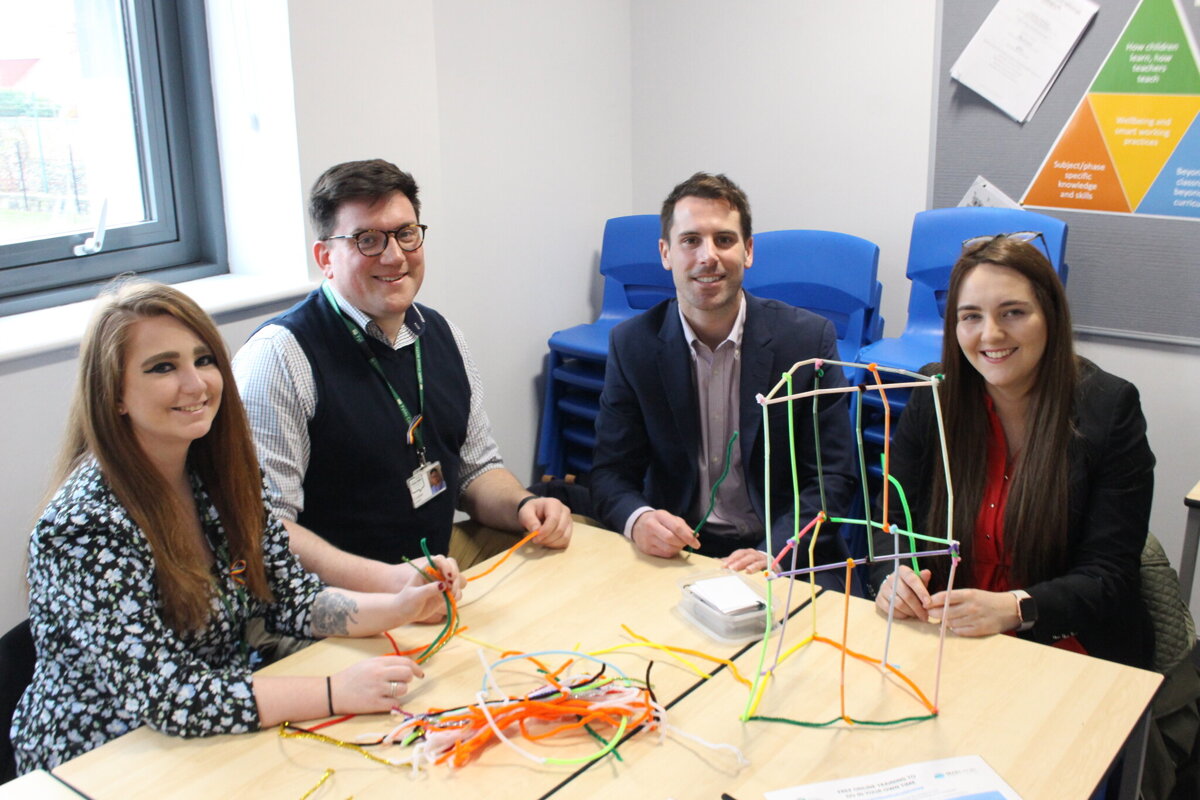 Exceptional teacher training and preparation has never been more important, and this is exactly what the Fylde Coast SCITT [School-Centred Initial Teacher Training] provides across Blackpool and the northwest of England.
These on-the-job programmes serve the recruitment needs of local schools and colleges because people can train to teach where they live, without attending university, and qualify after one year with Qualified Teacher Status and an optional PGCE.
Over 200 teachers have been trained through this Ofsted Outstanding provider.
Aly Spencer, Head of SCITT, said: "The teachers who graduate from this route are confident practitioners who are properly prepared. Many have gone on to secure promotional positions and our aftercare service provides support long after they have left us".
Scott Benton [MP for Blackpool South] visited the training suite within Armfield Academy, part of (FCAT) The Fylde Coast Academy Trust to meet the new teachers and to find out more about their preparation for the classroom. Scott spent time with primary and secondary trainees as they worked together to complete their trauma-informed practice module with Rebecca Calvert (NHS) and Jo Mills (Police) from Blackpool Council and A Better Start team.
Meeting with Jane Leigh, Senior Assistant Principal for St Mary's Catholic Academy who designs the safeguarding curriculum strand for the SCITT, she explained to Scott how unique this programme is and how much it better prepares teachers for the realities of the classroom. She said, "several of the teachers who have come through this SCITT were Blackpool children themselves."
John Topping from The Fylde Coast Academy Trust, and a former Senior Leader in Blackpool schools said: "we are really grateful to Scott Benton MP for visiting the Fylde Coast SCITT during this day of Brain Architecture workshops. As a qualified teacher himself, Scott recognises the vital importance of this high quality teacher training being available in Blackpool, for Blackpool".