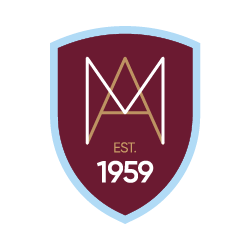 Apply Now
Classroom Teacher of PSHE - Montgomery Academy

Academy:
Montgomery Academy

Contract:
Temporary

Salary:
Teacher's Main/Upper Pay Scale

Closing date for applications:
27 June 2022, 9.00am
Montgomery Academy
Classroom Teacher of PSHE
Contract: 1 term Fixed Term Contract
Full Time
Full Year
Start Date: August 30th, 2022
Who are we?
Montgomery Academy is a rapidly improving school with good leadership and determined to deliver the highest quality education.
Montgomery Academy is situated in Bispham, north Blackpool. We are proud of our reputation for securing both high quality academic achievement and providing the best possible learning opportunities and support for our students. These high standards are built upon foundations of mutual respect, collective values and the firm belief that learning counts and people really matter. The school is energetic, inclusive and continually seeking ways to improve the opportunities as well as draw the best talents, expertise and experience for students and staff alike.
The Academy's sponsor is FCAT, the Fylde Coast Academy Trust, a growing and developing Multi Academy Trust which is committed to "promoting excellence in teaching, learning and leadership". You would be joining the 'family of schools' within FCAT which will provide outstanding opportunities for future professional growth and potential promotion. Furthermore, the Academy is also part of the Fylde Coast Teaching School which delivers high quality courses on teaching and leadership as well as the opportunity for colleagues to network and share good practice to improve opportunities for young people across the region. We are determined to build upon this further and are looking to appoint like-minded professionals to join us on our journey of continuous improvement.
Montgomery Academy has been on a journey of improvement since April 2016 when it came out of Special Measures. It is currently Requiring Improvement though had a very positive Section 8 inspection in May 2019 where we told to continue embedding the strategies we had already put in place. Leadership was described as a strength of the academy. The reputation of the academy grows year on year with the proportion of parents putting us as first choice rising by 30% this year. We are developing a culture amongst our students of self-regulation specifically being safe, mature, ambitious, respectful and thoughtful. In the last year, we have celebrated serving our community for 60 years since Field Marshall Montgomery officially opened the school in 1959. All staff, students and parents/carers form the Montgomery Family and our family-ethos is the cornerstone of our continual improvement. So you would be joining a much improved school with a positive and forward looking agenda. We are all optimistic about the future for the school.
The Candidate
We are looking for candidates whose dynamism, commitment, energy, professional expertise and experience qualify them to take on this exciting and challenging role. The successful candidate will facilitate and encourage learning, enabling all students to achieve high standards. The successful candidate will share and support the corporate responsibility for the wellbeing, education and behaviour of all students within this rapidly improving department and the school as a whole. And must demonstrate in an on-going fashion the appropriate level and depth of professional attributes, professional knowledge and understanding and professional skills for their particular career stage, as defined in the current Professional Standards for Teachers and Appraisal arrangements.
What can we offer you?
Annual appraisal, access to comprehensive CPD and career development opportunities.
A challenging, ambitious and supportive place to work.
Please visit our websites to learn more about our Academy and Sponsor FCAT:
www.montgomeryschool.co.uk
How to Apply
For further details and an application form please contact:
Faye Burrows
f.burrows@montgomery.fcat.org.uk
Closing time and date for applications 9am, June 27th, 2022
Shortlisting to take place on June 27th, 2022
Assessment and Interview Day to be held TBC
The Fylde Coast Academy Trust is committed to equality of opportunity for all. Fylde Coast Academy Trust is fully committed to safeguarding and promoting the welfare of all learners, staff and visitors. All staff will be carefully selected using recruitment and selection procedures designed to emphasise our commitment to safeguarding. All posts, including volunteers, are subject to enhanced DBS clearance.
Documents